North Carolina's Leading Outpatient Drug & Alcohol Detox Progam
Concierge Medical Care to Ease Withdrawal Symptoms, Reduce Cravings, & Promote Lasting Sobriety.
Our medically supervised outpatient detox treatment offers the highest level of comfort and privacy for every individual to ensure your detox process is safe, effective, and does not interrupt your life.
THE BLANCHARD PROMISE.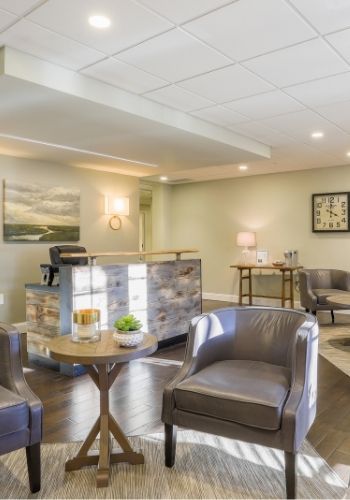 Compassion.
We value your input and want to hear your feedback so that your detox experience is as comfortable as possible.
Confidentiality.
We follow strict HIPPA regulations to guarantee no information about you or your treatment is disclosed without your explicit written consent.
Flexibility.
Our extended weeknight and weekend hours ensure that your job, friends, and family do not get put on hold throughout your detox or ongoing treatment.
Ongoing Support.
Once you're with Blanchard, you are always a part of our family. We offer encouragement and accountability long after your treatment is complete through support groups, recovery management, and peer mentorship.
HOW OUTPATIENT DETOX WORKS
Our outpatient difference is the opportunity to continue with your regular routine all while substances are safely leaving your system. Although you will be required to attend daily appointments at our Charlotte detox facility, you will be able to schedule these sessions around your work, school, or family schedule. After your check-in is complete, which includes having your vitals taken by a registered nurse, speaking with our counselors, and receiving medications, you are free to return home to continue your detox in a comfortable, familiar environment.