At the Blanchard Institute, we understand that there's a great deal more to recovery than ceasing use of substances. In fact, stopping the use of mind- and mood-altering substances is just the beginning. If treatment does not address the underlying needs that contribute to the disease, the likelihood for sustaining healthy long-term recovery is limited.
That's why we place such heavy emphasis on treating the underlying issues that lead to substance use disorder. The Blanchard Institute's experienced, highly-trained clinical team will address these co-occurring issues in a confidential and supportive manner, while simultaneously offering family support.
The Blanchard Institute's Mental Health Team
Our Dual Diagnosis treatment program starts with our compassionate and experienced team of therapists, counselors, and medical practitioners. Our clinical team is comprised of dually-licensed, master's-level clinicians that hold extensive experience in dual diagnosis counseling. Each of our therapists is highly trained in trauma care and works to maintain a therapeutic environment of safety and connection.
The misuse of substances is more often than not related to the experience of trauma. At The Blanchard Institute, we strive every day to ensure that our entire facility is trauma-informed. The combination of our expert staff along with purposeful effort to maintain a safe and comfortable environment creates a space where the difficult work of addressing mental health needs and trauma can occur simultaneously with treatment of substance use disorder.
Lastly, our licensed and experienced medical staff oversees each client's initial physical and psychiatric assessment, as well as detoxification when necessary. The medical team also plays a substantial role in forming an individualized care plan for each of our clients. When necessary, additional help can come from the many relationships we've built with physician partners in the greater Charlotte and Lake Norman areas, and throughout North Carolina.
UNDERSTANDING CO-OCCURRING CONDITIONS
Many of our clients with active substance use disorders (SUDs) also live with a co-occurring mental health need. The Blanchard Institute's ability to address co-occurring disorders has allowed us to be a comprehensive resource for families in North Carolina.
We place a heavy emphasis on treating the underlying issues that lead to a substance use disorder because we understand that there is much more to recovery than just ceasing use of substances.

POST-TRAUMATIC STRESS DISORDER
CONTRIBUTING FACTORS TO CO-OCCURRING CONDITIONS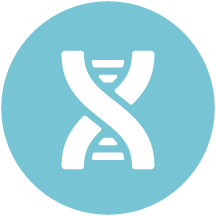 Some may be more vulnerable to substance use or mental health issues based on their genetic makeup.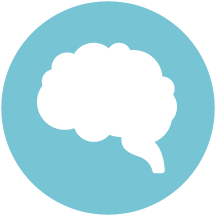 When substance use begins at a young age while brain development is still underway, there is a significant increase in likelihood of developing a co-occurring need later in life.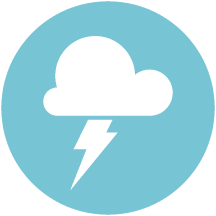 Trauma survivors and those who live with the effects of chronic stress are more prone to substance misuse.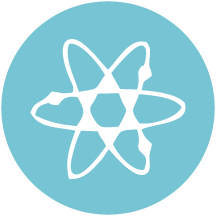 Chemical imbalance in the brain can lead to both substance use disorders and mental health issues.
What to Expect From Our Dual Diagnosis Treatment Center
In order to treat a client living with both a substance use disorder and a co-occurring mental health disorder, our clinicians create a highly individualized care plan and implement it right away. We offer counseling in both individual and group settings, as well as holistic practices that promote healing and teach recovery practices for mind, body, and spirit.
Our dedicated, compassionate team has years of experience in treating co-occurring mental health disorders such as anxiety, depression, PTSD, OCD, ADHD, and many more. Here are the treatment modalities that are most commonly used to treat these mental health disorders:
Trauma Therapy
Dialectical Behavioral Therapy (DBT)
Cognitive Behavioral Therapy (CBT)
Biosound Therapy
Eye Movement Desensitization Reprocessing (EMDR)
Acupuncture
Yoga
The Blanchard Institute's ability to address co-occurring disorders has allowed us to be a comprehensive resource for family support in North Carolina.
If you or someone you care about is struggling with a substance use disorder–with or without a co-occurring disorder–please contact us today.