The Blanchard Institute Events
Support and Continued Development Events & Workshops
At The Blanchard Institute, we understand that recovery must be an ongoing and evolving process. This is one of the reasons we host regular events for individuals, families, and various professionals. Designed to provide continued support for our clients and keep everyone abreast of new treatment developments, the events  are an integral part of the Blanchard healing experience.
As you'll see for upcoming months, the most commonly occurring events that we sponsor are our Family & Friends support groups. These groups can be thought of as part of our 'regular routine,' but we also host a variety of more encompassing events as well such as RAD (Recovery Awareness Day). 
There's always a new and exciting event on the Blanchard horizon. We're deeply grateful for the people who attend our events and have seen the benefits of participation many times over. Last but not least, we're also grateful for the contributors who bring these inspiring, world-class events together to promote education, community, and continued healing. 
We're Here When You Need Us
Family & Friends Support Group
Every Thursday Night – 7 PM – 8:15PM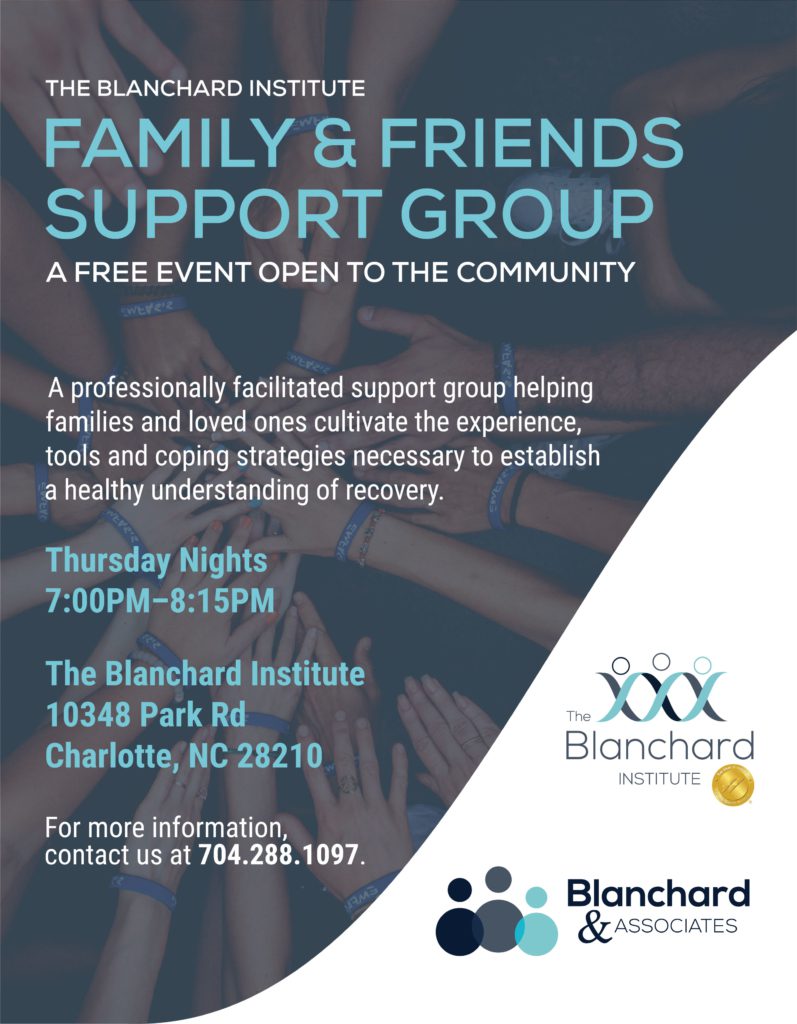 Family Education Group
Every 2nd & 4th Sunday – 7 PM – 8 PM