INTEGRATIVE HEALTH PHILOSOPHY
PROVIDING SUBSTANCE USE DISORDER TREATMENT & MENTAL HEALTH SUPPORT
Treating addiction and mental health is a journey that goes far beyond simply stopping the use of drugs and alcohol. For a successful, long-term recovery, it is important to heal the mind, body, and spirit, as well as the disease of addiction itself. This includes paying special attention to nutrition, exercise, mental health, emotional well-being, behavior, and more.
At The Blanchard Institute, we use an integrative health treatment model in all our addiction recovery and substance use disorder treatment programs, taking a holistic approach to addiction recovery that helps to treat not only the disease, but also the underlying physical, mental, and emotional factors that contribute to it. We feature a wide range of outpatient addiction mental illness treatment services, as well as a dedicated team of caring professionals that are committed to helping our clients through every step of the treatment process. We have treatment facilities located in Lake Norman and in Charlotte, North Carolina, and we serve patients from all across the state.
To learn how integrative health can improve your chances of a successful recovery, call The Blanchard Institute today.
INTEGRATIVE HEALTH TREATMENTS IN NORTH CAROLINA
At The Blanchard Institute, our integrative health model includes many activities that help to heal both the mind and the body, focusing on mindfulness, self-awareness, and creating a restorative inner state that aids in recovery. Our philosophy comes from a holistic approach.
With this approach, we're able to offer our patients the tools to look inward in order to understand their trauma and underlying issues. These tools are essential to long term freedom from addiction.
Our Programs Include:
Biosound Therapy

– Utilizes music, sound, biofeedback, and guided imagery to create a peaceful state that reduces withdrawal symptoms and stress.

Eye Movement Desensitization Reprocessing (EMDR)

–

EMDR uses visual, auditory, and tactile stimulation to reduce the memory of disruptive or intrusive thoughts.

Acupuncture

–

Acupuncture can help to ease pain, regulate sleep, decrease anxiety, and control emotions.

Sound Therapy

–

Uses sound to guide patients into a relaxed state, improving the symptoms of depression, anxiety, sleep loss, and chronic pain.

Yoga

–

Using a combination of physical activity and meditation, yoga help patients to reach a relaxed state that help to heal the mind and body.

Psychological & Emotional Counseling

–

Counseling and therapy that helps to treat mental health issues like depression, anxiety, PTSD, OCD, ADHD, and more.
Our treatment approach incorporates these components, and evidence suggests that when these three things are combined, long-term recovery is more prominent. To learn more about our substance use disorder services and integrative health offerings across North Carolina, contact our team today.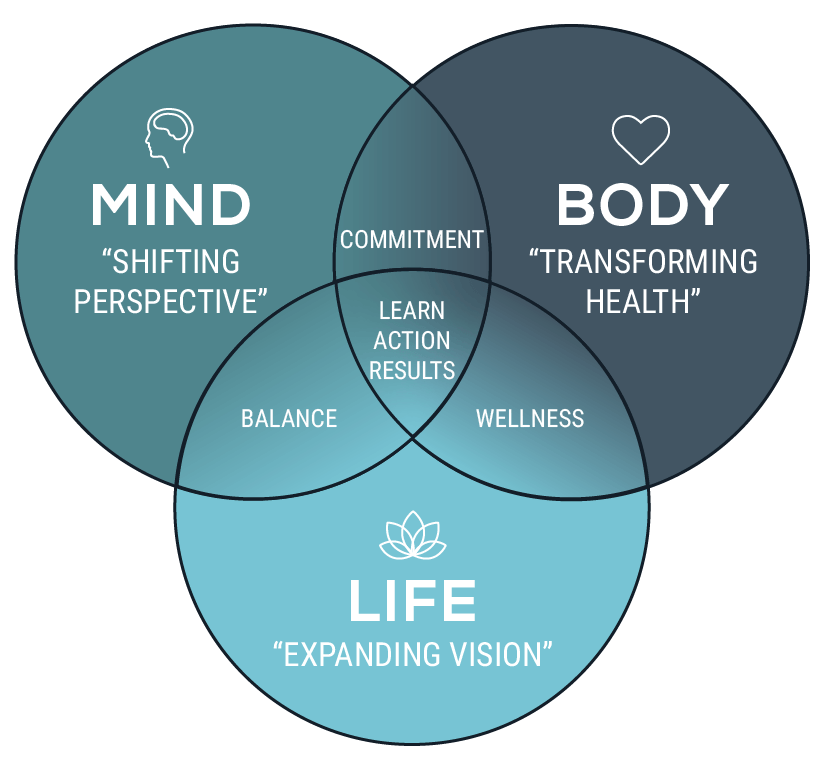 FAMILY ADDICTION & MENTAL HEALTH SUPPORT SERVICES
Tens of millions of people suffer from Substance Use Disorders and active mental illness. The health care system and societal stigmas present hurdles that make recovery difficult for families during this stressful time. No family should tackle this alone. Our goal is to guide and coach you through this process. The Blanchard Institute works to educate and support the entire family unit on their recovery journey.
Addiction is a family disease. As your loved one's addiction to drugs or alcohol progressively worsens, you may experience fear, anxiety, anger, guilt, and even abuse. There may be significant turmoil in your life as a result. Here at The Blanchard Institute, we begin to explore how to heal and recover from the impact of substance use disorders, mental illness, trauma, and codependency on your lives and relationships. This is a necessary step as we guide you through the process of understanding the conditions that have led to mental, physical, emotional, and spiritual deterioration. We lead you through the process of starting a new chapter and a story of healing.
Our family support programs encompass a variety of services, including:
Family education & awareness
Case management
Aftercare planning & implementation
Relapse prevention
Continuing care & counseling
Support groups & workshops
We help families identify, understand, and create a plan to eliminate enabling behaviors. This journey is new and foreign to most, so we have developed a state-of-the-art, step-by-step guide that addresses how this process works, what to expect, what questions you may have, and most importantly, what your role will be during this process of recovery. We define our roles as the professionals, your role as the family, and your role in navigating the ups and downs and predictable chaos that accompanies early recovery. For more information on our family addiction support and the other programs we offer through our integrative health program in Charlotte, contact us online today.
INTEGRATIVE HEALTH SERVICES
When you or a loved one need help tackling a drug or alcohol problem, our integrative health approach at The Blanchard Institute can help you learn the skills you need for a successful recovery and a healthier, happier future. Our experienced team can offer individualized assistance and support to help you reach your recovery goals.
Call us today to explore integrative health in Charlotte, NC.