SEEKING HELP FOR ADDICTION
Oftentimes the most difficult steps in overcoming a substance use disorder are the first ones – recognizing your symptoms, accepting that you need to make a change and choosing to seek treatment. It takes more than willpower to launch yourself into a life of recovery. Our team at The Blanchard Institute wants you to know that we understand the difficulties of these first, seemingly simple steps. Though it can be challenging, in the end, it will be extremely rewarding. You'll be embraced here by our compassionate and supportive client care team of therapists, physicians, counselors, and change agents.
The Blanchard Institute provides a safe and accepting atmosphere where individuals who suffer from substance use disorder and/or co-occurring mental health disorders receive progressive, holistic treatment. Our program, cultivated through an evidence-based model, provides the treatment, education, and resources to individuals, families, and their communities that are necessary to reestablish a solid foundation for a fulfilling, healthy life.
It's your move. Take the step.
WHY CHOOSE THE BLANCHARD INSTITUTE?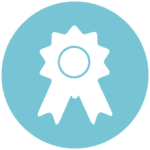 DUAL ACCREDITATION
The Blanchard Institute is dually accredited by CARF and the Joint Commission, making us one of the only "dually accredited" providers on the East Coast. We hold ourselves to the highest industry standards of comprehensive care and dedication to every individual and family that seeks our support.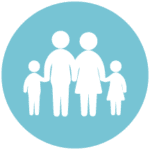 ROBUST FAMILY SUPPORT PROGRAM
We provide the most robust family support of any outpatient resource in the country. We lead weekly family support groups and monthly workshops, free of charge and open to the community. These sessions help to educate, support and define each person's role for recovery within the family system.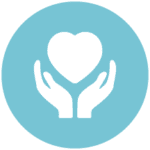 DEDICATED CLIENT CARE TEAM
Each member of our staff brings with them their own unique set of skills and experiences that allow us to better relate to our clients and guide them on their journey to recovery. Every client is provided with a professional family made up of on-site therapists, physicians, counselors, peer support and more.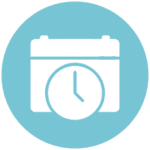 PROGRAM FLEXIBILITY
Each of our programs is designed to make you feel safe and comfortable through gender specific groupings, and to give you flexibility with AM and PM options. This allows every client to receive the care they need, exactly when they need it, and without too much interruption to their daily routine.
WHAT WE TREAT
Seeking help for yourself can be the most challenging but also the most rewarding part of your journey to sobriety. Whether you struggle with alcohol dependence, opioid addiction, amphetamine addiction, or other drug addictions behavioral addictions such as sex addiction, gambling, and others, our team at The Blanchard Institute can help.
POSSIBLE SIGNS OF A SUBSTANCE USE DISORDER
It can sometimes be difficult to differentiate between casual alcohol and drug use and a real problem. Though each case is unique and everyone won't experience the same warning signs, here are some of the most common indicators that you need addiction or dual diagnosis treatment:
You have driven a car while high or intoxicated

Friends and family frequently bring up concerns about your drinking and drug habits

You experience withdrawal symptoms when you stop taking drugs

You've tried to quit but have been unsuccessful

You begin to experience health problems caused by alcohol or drug use

You've lied about your drinking or drug use

Drinking or drug use has caused you to lose your job or be expelled from school

You've harmed yourself or others due to alcohol and drugs
OUR DUAL DIAGNOSIS APPROACH
We proudly use a dual diagnosis approach that blends mental health care and substance abuse treatment. We firmly believe this is the best and most effective approach. When substance use disorder and a mental health disorder are both present, the best way to treat them is at the same time, under the same roof. Because every case is unique, no single treatment will be right for everyone. That's why we develop a customized treatment plan for each client. We have master's level therapists on staff that hold extensive experience in dual diagnosis counseling. After the initial period of alcohol or drug rehab is complete, we'll put a plan for recovery in place moving forward.
When you're battling both addiction and mental illness, a supportive environment is crucial to getting on the path to recovery and staying there. At The Blanchard Institute, that's exactly what you'll receive. To learn more about our alcohol and drug addiction treatment in Charlotte & throughout North Carolina, contact The Blanchard Institute today.