SEEKING HELP FOR A LOVED ONE
Addiction is a family disease. As your loved one's addiction to drugs or alcohol progressively worsens, you may experience fear, anxiety, anger, guilt, or even abuse yourself. Family members often think they are protecting and helping their loved one by restricting, controlling or hiding their substance use, but sometimes this type of support just enables the addictive behavior to continue. These behaviors are known as codependency.
If your spouse, child, sibling, or other loved one is struggling, there is no better place than The Blanchard Institute. Our family-focused care will help them to recover as we simultaneously provide you with the resources you need to heal. Call us today so we can work with you to get your loved one the help they need to say hello to life again.
WHY CHOOSE THE BLANCHARD INSTITUTE?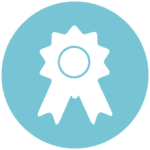 DUAL ACCREDITATION
The Blanchard Institute is dually accredited by CARF and the Joint Commission, making us one of the only "dually accredited" providers on the East Coast. We hold ourselves to the highest industry standards of comprehensive care and dedication to every individual and family that seeks our support.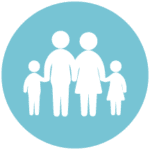 ROBUST FAMILY SUPPORT PROGRAM
We provide the most robust family support of any outpatient resource in the country. We lead weekly family support groups and monthly workshops, free of charge and open to the community. These sessions help to educate, support and define each person's role for recovery within the family system.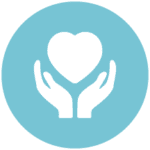 DEDICATED CLIENT CARE TEAM
Each member of our staff brings with them their own unique set of skills and experiences that allow us to better relate to our clients and guide them on their journey to recovery. Every client is provided with a professional family made up of on-site therapists, physicians, counselors, peer support and more.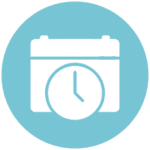 PROGRAM FLEXIBILITY
Each of our programs is designed to make you feel safe and comfortable through gender specific groupings, and to give you flexibility with AM and PM options. This allows every client to receive the care they need, exactly when they need it, and without too much interruption to their daily routine.
GETTING TREATMENT FOR YOUR LOVED ONE
Addiction takes its toll on the person affected, but it can often take an equal toll on their family and loved ones. In order for everyone involved to move forward toward recovery, families should open themselves up to therapy alongside the client.
Therapy can help your entire family system recover together as a unit. It mends relationships and eliminates feelings of resentment, anger, and blame between family members by encouraging open conversations and disease education. Our family support program provides a safe space for everyone to learn to understand each other, and to adjust and cope as a loved one works towards recovery.
Within our support groups and workshops, family members have the opportunity to speak candidly with their loved one about the effect addiction has had on them, and the client gets to speak openly as well. At the end of the program, attendees will leave with an aftercare plan in place that will help the client and their family move successfully down their road to recovery.
If you have further questions about our family systems support program, please contact us at your convenience.
OUR FAMILY SUPPORT PROGRAM FEATURES…
We understand that coping with a loved one's addiction can be confusing, and you're desperate to provide the help they need to recover. That's why we've created a program to help families receive the support they need, while simultaneously giving them the information they need to support the individual in treatment. The recovery process takes more than simply promoting sobriety; it takes careful, professional treatment combined with family support.
At The Blanchard Institute, we've created a comprehensive program to help foster recovery that includes the following.
Answers & education for the family about the disease of addiction.
Weekly family contact with the client's therapist.
The creation of a family relapse prevention plan to end enabling behaviors.
Support for family members who have been directly affected by their loved one's addiction.
Development of an aftercare plan for the client and family.
Approved therapeutic visitations in a safe and supportive environment.
Aftercare support for families after treatment.