World Class. Family Focused.
 The Blanchard Institute: Substance Use Disorder, Mental Health & Family Services
Individualized Dual Diagnosis Drug &
Alcohol Treatment Programs
The Blanchard Institute cultivates a safe, comfortable environment for patients and their families to be emotionally connected to their treatment provider.
As healthcare professionals, it is our obligation to assume a leading role in our clients' recovery and combat the disease of addiction at its root. Our patients' success stems from the highly individualized mental health and addiction treatment programs in Charlotte, NC with comprehensive family involvement.
We develop comprehensive recovery plans that address the disease of addiction and support the individual and their family system throughout recovery.
Our recovery management and alumni programs support a life-long recovery. Your journey to recovery doesn't end with day treatment or outpatient, once you're with Blanchard, you're always with Blanchard.
We're Here When You Need Us
Seeking Help For Addiction And Mental Health
If you or someone you love is abusing drugs and alcohol or struggling with mental health issues, our compassionate, well-trained professionals are here to help guide you on your journey of recovery.
We can help if you're suffering from the pain of addiction. Contact our admissions experts today to find a long-term solution.
FOR FAMILIES & LOVED ONES
Contact the Blanchard Institute if you think a loved one may have an issue with drugs or alcohol and get help today.
FOR REFERRING PROFESSIONALS
If you're a referring professional, we encourage you to contact our admissions experts to create a treatment plan.
A Place Of Recovery for Anyone Impacted by
Substance Use Disorder & Mental Illness
The Blanchard Institute exists for anyone impacted by mental illness, substance use disorder, and unhealthy behavior patterns including family members and loved ones. Our individualized program makes us the premier treatment center in Charlotte, North Carolina and surrounding areas.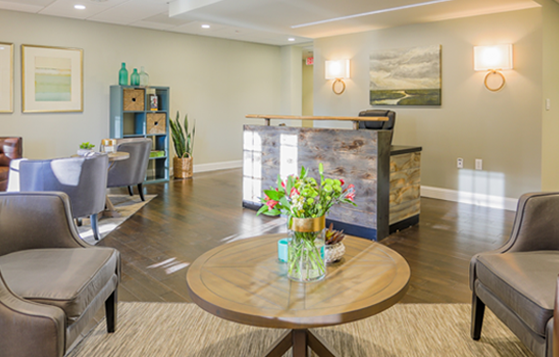 The Blanchard Institute's Levels of Care
Nationally Recognized Family Programs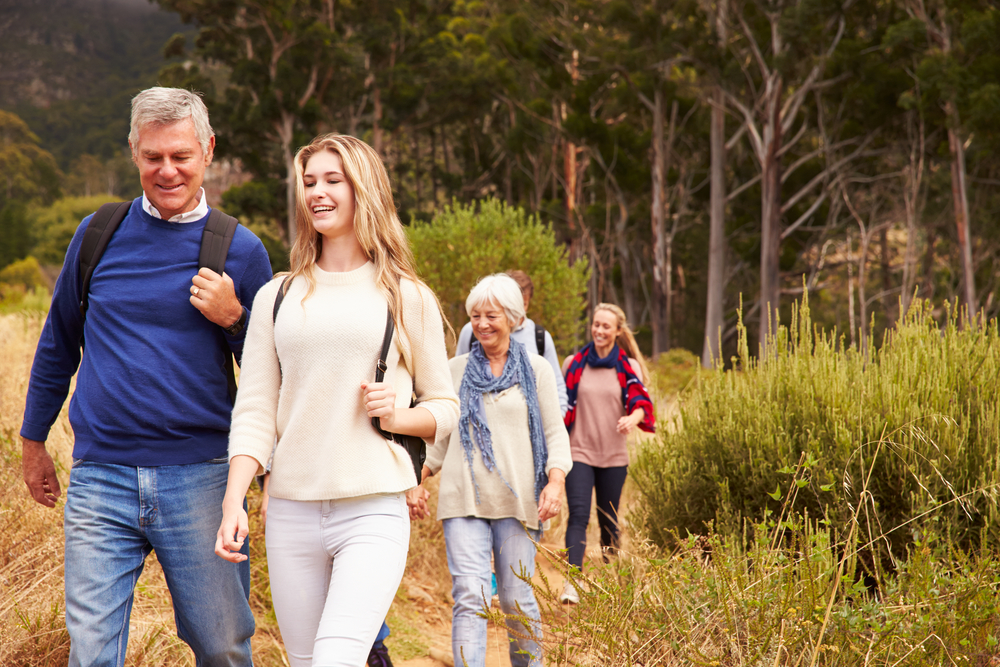 Our Family Programs are designed to help family members learn to replace codependent relationships with firm boundaries, good communication, and self empowerment. These programs include multi-family support groups, educational groups, and weekend workshops. Our family program has been called "transformative" by many attendees and serves as the cornerstone of our treatment center.
This program is open to family members, loved ones and anyone impacted by mental illness, substance use disorder and or unhealthy behavior patterns.
The Blanchard Institute is proud to be a preferred provider with BCBS of North Carolina. We are also an in-network provider with many other plans including United Healthcare, Optum, United Behavioral Health, Multiplan and TRICARE. We also work with many other insurance plans on an out of network basis. Insurance can help to greatly offset the cost of treatment. For more information about our providers contact us today.
Change Agents: The Blanchard Alumni Program
Our Alumni Community calls themselves change agents because once someone goes through one of our programs, they spread the message of change and positivity into their communities. Spreading healing is paramount, that's why our alumni are the bedrock of our program.
The Blanchard Institute's Alumni Program is designed to provide a lasting and long term support system. Change agents have regularly scheduled events, a private facebook group and regular meetings.
In addition to being a source for long-term support, change agents are also a fantastic way to meet sober support, learn to have fun in sobriety, and form long-term relationships.
I recently attended the Family System Workshop offered by

...

The Blanchard Institute. It was a powerful, intensive weekend! There was a wealth of information given and the group sessions brought it all together. I did not realize the importance of seeking help for myself as a loved one suffering with addiction. I came away from that workshop a different person and with a release that I had not felt in a long time! I'm so very grateful to Ward Blanchard and all of the staff for taking their time to bring this workshop to us. Each of them were so genuine and caring and truly want to help people.

read more
I recently attended the Family System Workshop presented by

...

the dedicated and caring professionals of the Blanchard Institute. Honestly, I can't say enough about the program and what I learned. The cutting edge information was delivered in a way I could understand and apply to my life. My original intention was in hopes of learning how I might communicate within challenging family dynamics better, but what I got was far greater than I could have hoped for. Addiction is not just limited to substances, it's behaviors as well and it can affect everyone in the family. I highly recommend the Blanchard institute to anyone who wants to gain a better understanding of themselves, a better understanding of how to function as a healthy family and gain tools for a healthier life themself. Ward and the entire staff at Blanchard are truly passionate about helping improve lives and it shows. Thank you everyone for doing what you do, you have my sincerest gratitude!

read more
I began attending the Blanchard Institute in January of

...

this year. I had Previously spent two months in Florida where I completed a Detox and a PHP Program. Before I had even left Miami to return home it was very clear to me that It was essential that I continue my recovery back here in Charlotte. Before I knew it I found myself on the phone with a Lovely Lady by the name of Judy. She took care of everything, and the very next morning after touching down back in Charlotte I was welcomed with open arms into Blanchard. As with any recovery there are ups and there are downs; There are emotions and feelings I can not even begin to explain! Everyone here at Blanchard made me feel like family even when we had our moments and we were not seeing eye to eye. We ultimately worked it out and I could not be More Thankful to everyone involved in my recovery here at The Blanchard Institute! Ward, Ali, Judy thank you so much for what you do and thank you for caring about me! I have learned many things this past year. Perhaps the most important thing I have taken from my Journey is..When You have the Willingness to make this change in your life You are doing it for Yourself, you are doing it for the people that love and care about you and you are doing it for the people you don't even know that will be forever changed by hearing your story! God Bless

read more
The professionals at TBI are first class, they truly care.

...

Thank you Stacey, Jessica, Sam, Ralph, Emily, Judy, Alley, Jessica, Megan, Jennifer and everyone there, including Grace and Corrie! Being honest, open and willing allowed me to utilize Blanchard's services, instructions, and family program to enhance my own recovery program and begin the healing process I so needed. Addiction does not have a one stop cure, and TBI helps to explain that to the patient and the family.

read more
I attended the Family System Workshop on October 5, 6 and

...

7. It was very educational providing current and relevant information on the disease of addiction. All of the speakers and facilitators are dedicated professionals. I would highly recommend this workshop to anyone who has a loved one or family member dealing with addiction.

read more
Exceptional, committed and compassionate care and support

...

for those struggling with substance abuse and mental health issues, and for their families.

read more
This was the best workshop I have ever attended! I learned

...

so much information and how to handle all of this going on. It is truly a life saver for families and loved ones! Thank you so much for offering this!

read more
Outstanding professionalism and superb family guidance!

...

This is a caring, committed resource that provides strength and guidance to families recovering from substance use disorders and mental illness issues. A TRUE dual-diagnosis facility!!!

read more
I highly recommend the family system workshop. It was

...

absolutely wonderful! The presentations were so informative and very well presented! It was also well organized and the staff is so helpful!

read more
The Blanchard Institute does excellent work and their staff

...

is phenomenal. They provide a quick, professional, and helpful response to all needs. I have worked personally with Ward Blanchard on a fellow client, and was beyond impressed by his knowledge and assistance.

read more
The Blanchard Institute is an exceptional facility! Their

...

staff is extremely knowledgeable and professional. Highly recommend

read more
Excellent facility! The staff is warm and welcomes you with

...

open arms while maintaining a professionalism that exceeds expectations! I highly recommend The Blanchard Institute.

read more
Amazing staff! Their dedication and compassion for what

...

they do are top notch! Thank you for doing what you do!!

read more
I have worked with Ward and the Blanchard Institute

...

professionally for the last several years. I have referred The Blanchard Institute several families for intervention and clinical services. Without fail these families have followed up with me expressing their gratitude for Ward and his team. I would recommend Ward and his team without hesitation for a family in need of support.

read more
I've had the honor of working with the Blanchard Institute

...

to coordinate care for several clients and they are an amazing team of committed and passionate individuals. I would highly recommend Ward and his team for any family struggling to get their loved one help.

read more
Ward and his team are top-notch in the SUD industry. I

...

highly recommend them for their clinical excellence and attention to detail.

read more
The work done at the Blanchard Institute is one that really

...

shows that they puts their clients first in offering the best treatment available for them.

read more
Having worked professionally with the Blanchard Institute

...

for years, I can say that they are a first class organization focused on providing the best care possible for their clients. Ward and his team do an excellent job of setting their clients up for success in both recovery and life. I highly recommend them for any and all SUD needs.

read more
I cant even begin to express all my gratitude for Ward and

...

The Blanchard Institute. Ward was a saving grace to me in a true time of need. Ward is truly a man of his word, and the staff members are very well trained and experience. So very thankful for their expert guidance and direction. The work they do with not only the suffering loved one, but the family as well is truly amazing. The workshops they provide for families really goes into depth about the disease and give so much knowledge and education to everyone directly involved. You feel very apart of this process and they have so much hope to give. I cant express this enough.

read more
Blanchard has been a God send for my recovery & Family Case

...

Management. I've tried other treatment centers in Charlotte, and haven't been able to stay sober until I went thru the Blanchard Program. What's different about them is they taught me how to apply sober sustaining methods in my life vs sitting me in a chair and just telling me what to do without the "how". As someone now in advanced recovery, and who never expected to have this disease - I'm proud of my walk and accomplishments with the help of Blanchard. They embrace latest methods that are proven to work & have a high professional network of partners that tailor each recovery plan to the person. Highly recommend them to anyone looking for a program that actually works for addiction recovery.

read more
After 10 years of trying to manage our daughters disease,

...

we finally have hope and direction. We were about to make the same mistakes all over again until we met with Ward Blanchard for a completely new approach to the disease and strategy for the future. We were more than lucky that the family weekend was at the same time that our crisis occurred. I would strongly recommend this as a weekend you need to attend. Ward is a warrior and an is passionate about the health of the entire family.

read more
Professional and effective. Blanchard Institute meets you

...

where you are and guides you through recovery. They are patient focused with a balance of education, motivation, and encouragement.

read more
Our family attended the Family Systems Workshop over

...

Mother's Day weekend and it was FANTASTIC! I honestly thought, "I can't believe I'll be spending Mother's day like this.", however, it was the BEST Mother's day weekend, I've ever had. We are walking away with better knowledge and understanding of how important it is for the entire family to be a part of the recovery process. I would highly recommend this workshop for ALL families...not just families who are going through substance use or mental illness. Such a rich workshop! We are extremely thankful for all of the staff who gave up their weekend to educate and spend time with our family!

read more
After working closely with this team for over year, I am

...

thoroughly impressed. With their patient centered approach, experienced staff, efficient operations and fantastic moral compass that they built around, it doesn't get much better. This is exactly where I would send a loved one as they are in good hands.

read more
only treatment center i know that has FREE family workshops

...

which not only benefit the addict but the family as well and truly informs everybody that attends! highly recommended

read more
Family Weekend was extremely beneficial.
The family workshop is an amazing, educational, and truly

...

life-changing experience. It is well worth the time commitment and overcoming the fear!

read more
I cannot say enough good things about Ward Blanchard and

...

The Blanchard Institute. Ward was an answer to prayer during a very tumultuous time in our family. I found him to be a man of his word and wise beyond his years. So very thankful for his expert guidance and direction. Everyone that I had contact with on his staff were well trained as well as very personable and caring. Highly recommend their Family System Workshop weekends. These in-depth weekend workshops provide an abundance of information about the disease of addiction and how it affects the entire family system. You come away feeling validated and with much needed tools to help navigate the journey of recovery. I only wish there were more like Ward and The Blanchard Institute.

read more
I have had the opportunity to work with Ward Blanchard and

...

his entire team many times over the years. They are without a doubt consummate professionals who work tirelessly, and always with the goal in mind to do what is best and right for each and every individual and family. I recommend them highly and without hesitation. - Marsha Stone

read more
Blanchard is a wonderful place for families! The clinicians

...

and staff really care about helping their clients and families toward life long recovery and healing.

read more
Working with the staff and clients at The Blanchard

...

Institute has been a true pleasure. I am a Registered Dietitian, and currently work at the facility on a monthly basis and hold nutrition group lectures, and also meet with clients one on one-as needed. The staff is professional, kind, and very knowledgeable. The clients really show a sense of community and growth together as they move through the program. I would absolutely send a family member or friend to this facility.

read more
I have been given the opportunity, multiple times to be

...

involved with Blanchard Institute professionally. I can attest that the professionalism, knowledge and care exhibited by the Blanchard Institute in the treatment of addiction is exceptional.

read more
It was clear from the moment I walked in the door that this

...

team truly puts clients first in everything they do. Seeking treatment is never an easy process, but the staff here have taken every measure possible to make the experience as comfortable as it can be. They provide a warm and welcoming space full of highly-qualified professionals who are authentic and relatable, yet grounded in sound research and evidence-based practices.

read more
I am a Therapist that has worked in addiction and mental

...

health treatment for almost 20 years. I have worked with Ward and The Blanchard Institute on many occasions over the years. These individuals truly care about their Clients and Families. Ward and The Blanchard Institute are highly regarded in the world of addiction and mental health treatment.

read more
Addiction is a family disease. In order for clients to

...

recover, the family needs to recover and be part of the process. We highly recommend The Blanchard Institute. The well qualified, skilled clinical staff and strong leadership provided the tools and support for all family members willing to do the work of recovery - not just the client, our young adult daughter. The therapist facilitated weeknight and Saturday group sessions were extremely supportive for family recovery. The quarterly weekend workshops were fueled with education and recovery tools. The Blanchard Institute positively navigated the disease of addiction for our entire family. Alison & Craig Nelson

read more
Our family has been working with the Blanchard Institute

...

since May 2017, so I am qualified to say that their professionalism and support has made recovery a beautiful thing. Ward Blanchard and his team are people to trust.

read more
It is hard not to make friends with every person in the

...

office. They are both friendly and very professional!

read more
Top notch facility! The Blanchard Institute offers cutting

...

edge services for treating both mental health and addiction. Their clinical staff is very friendly and experienced in the behavioral health field. Thank you for all the good work you do!

read more
High quality IOP that has helped several of our residential

...

clients continue their recovery at an outpatient level of care!

read more
We have worked with Blanchard both personally and

...

professionally. They have a strong clinical staff and are extremely professional from an administrative perspective. I highly recommend them.

read more
Ward Blanchard and the Blanchard Institute is superb. Ward

...

is truly a top professional in his field and cares about his patients. He has a vast network to support him in whatever your medical or psychological needs may be. He cares about his patients and is truly passionate about the work he does. The facility is clean and suited for recovery. He will do what is necessary for the benefit of his patients. I strongly recommend the Blanchard Institute.

read more
Ward Blanchard is truly one of the good ones! I have

...

personally collaborated with him on multiple cases and have the utmost respect for the way he approaches this important work. Ward is great at engaging family members in the recovery process and helping them make meaningful contributions their loved one's recovery. We are COMPLETELY aligned in our belief that appropriate family support and boundaries are a necessary condition for genuine recovery.

read more
You won't find better care anywhere. The entire staff is

...

caring and supportive. The facility is warming and not like a hospital atmosphere. I highly recommend this treatment center.

read more
I have worked for attorneys for 31 years, and we have sent

...

clients to The Blanchard Institute. Many clients needing treatment just cannot seem to get their foot in the door anywhere, and do not really even know where to start. They will see you for an assessment on the same day, and they will help you get into an in-patient facility usually the same day. They are very caring and seem to genuinely love what they do. They have many years of combined experience in this field and know the ropes on how to get things done. I would recommend anyone to them that is needing in-patient care.

read more
My journey to recovery has not been easy. My experience

...

with this facility was that of love and compassion, and I do not say that lightly. I have been to 2 detoxes and 4 treatment centers and COULD NOT GET IT. Due to lack of true care for addiction and this disease. Upon entering the blanchard institute I was still not ready, but with the love and compassion with the team here I was able to find a new peace and ease, they knew what I needed when I did not. They were able to help me when I couldn't help myself. They loved me when i didn't love myself. Now in recovery i have a new lease on life and will be working in the treatment industry this year. I now understand what it takes to obtain absolutle freedom from addiction. I seriously doubt that I would even be alive today without the help of the blanchard institute. Straight and to the point, THEY SAVED MY LIFE!!!

read more
Beautiful facilities and amazing staff. They are

...

knowledgeable about what they are doing and they genuinely care. If you are struggling this is the place to go.

read more
The Blanchard Institute is a valuable resource to the

...

recovery community, located in Charlotte, NC. My organization utilizes BI regularly, with very good results. The Blanchard Institute is particularly gifted in serving the needs of dual diagnosed populations and families.

read more
I represent a Sober Living facility here in Charlotte NC &

...

my professional interaction with Blanchard Institute has been nothing short of stellar. I find myself @ Blanchard at least 2-3 times on a weekly basis transporting our clients. I am impressed EVERY time I walk through those entry doors.I am always greeted with a friendly smile & a sense of family. We at Safety Net Recovery are fortunate enough to have a facility so close & a staff so qualified & caring to provide services for not only our clients, but for the entire family. I, personally could not be any more pleased with the services provided our clients By Ward & Cristina Blanchard & their excellent staff.johnny chicagoOperations DirectorSafety Net RecoveryCharlotte NC

read more
My name is John I'm a recovering addict, alcoholic, and I

...

ve been diagnosed bipolar. My sobriety date is March 27,2013, even though Ward would never take credit for it he played a huge role in where I am today. When I met Ward in 2012 I was beat up, broken, and hopeless. Ward provided me with something far more valuable then therapy, interventions, or other treatment he offered me hope. I spent the next 2 years working with Ward, without his guidance, understanding, honesty, and genuine care I would not be where I am today. I am currently over 4 years sober, employed as a substance abuse counselor, and most importantly I am happy. Ward saved my life, my brothers life, and has helped my family more then I could ever have asked for. If your reading this I hope I have been able to portray how much of a positive impact Ward has had on mine and my families lives.

read more
I'm a professional in the addiction and mental health field

...

and have had the experience of working with Ward and his team on a few different occasions. They have always been responsive and professional. The family workshops they provide are a phenomenal asset to the community and I encourage families to attend.

read more
I have worked with the staff at the Blanchard institute on

...

several occasions in regards to cross referrals. Their professionalism and thoroughness are unmatched and they have some of the nicest and most respected addiction professionals in Charlotte employed there!

read more
Very welcoming and affordable treatment not only for the

...

addict but also for the family.

read more
I have been working with the Blanchard Institute since they

...

have opened their doors and have beyond impressed with Ward and his team. The Blanchard Institute is one of the leading treatment providers I have worked with. Whether it is assisting families in crisis to working with clients with co-occurring, They are real deal. I highly recommend.:)

read more
My experience at the institute has been very positive.

...

Everyone is nice a friendly and the atmosphere generally feels very good and up beat. The staff genuinely care about the people they are working with. I have worked around and with many treatment centers and there is no doubt in my mind that if someone wants to get clean and sober the staff and treatment approaches utilized here can help them achieve that. Also their family workshop is great and anyone attending whether they are in need of substance abuse help, family member or a professional will definitely benefit from being a part of this experience.

read more
The Blanchard Institute helped us navigate through very

...

difficult times and continually witness that their first priority is to help people and their families with addiction and mental illness. They are very professional and highly educated in their field, providing support groups and workshops to families, patients and professionals in the community.

read more
Ward Blanchard and Samantha Hampson were excellent speakers

...

with such passion for their field. The initial presentation of the weekend workshop was very educational in explaining the brain processes involved in addictions and mental illness. The focus on the rest of the workshop was family health and identifying family relationships affected by the presence of an addiction or mental illness in one of the members. The goal was that we would each be working on our own emotional health for the sake of a healthy family. It was a packed weekend with lots of information, but their facility provides many opportunities for follow-up to support that goal. I strongly recommend the Blanchard Institute for management of addictions and for their outreach for the sake of mental health in the USA.

read more
Hey everyone, I'm not the type to write a bad review but

...

Ward and his firm I feel obligated too. As he was hired to help my family. I thought he would for sure be the man to do so reading everything about him as well as talking to him in person. Well knowing me I trusted the wrong people he comes off as a great individual that really cares to help the sick and suffering. Well was I completely wrong the main thing he cares about is your money and if you have enough of it. He tells you he will send your kids or yourself to a plush rehab with all the accomedies well that's far from the truth. Also once you sign the contract as long as the money's flowing that's the only way you are able to get ahold of him. They sent my son to a halfway he suggested it's now being shutdown for insurance fraud and money laundering if that says anything about Ward I don't know what does. He didn't even keep contact with my son or wondered how he was let alone our family after the money ran out. Money is key for Ward not you or your family. Go with a individual who cares. He once was an addict and still has those tendencies. I'm sorry for anyone who is reading this I hate writing this it's only the truth!

read more
The Blanchard Institute cares about one thing, money. I

...

agree with the other comments, Ward Blanchard is a true con artist. There a much better treatment centers out there. Do your research. Stay away!

read more
Do not ever sign a contract with Ward that involves cash up

...

front. Totally trusted him and still believe his staff is caring and helpful. However, During a time of complete desperation to get help for our loved one we felt coerced into signing a contract and paying cash upfront. Identified patient only lasted three weeks in Blanchard's program again. With previous history we should have known better. It was in March. We cannot seem to get our money refunded for treatment that was not completed. Be careful

read more
Awful man, awful practice. Ward truly doesn't care about

...

his patients' well-being, he just wants money.

read more
Next Reviews
Memberships & Accreditations






Check Out Our Upcoming Events:
The Blanchard Institute is excellence focused, clinically driven, safety and trauma-informed, and family oriented to clients who meet the clinical and medical criteria for services. At all times all clients will be treated ethically, fairly, and honestly without bias to race, gender, or diagnosis.