If you're a psychology professional, medical doctor, treatment provider, hospital or employer making a referral to treatment for a substance use disorder, mental health issues or other unhealthy behaviors, The Blanchard Institute is the perfect choice. We feel that it is a best practice, if the client is willing, to collect information from you to use in the treatment and recovery process. 
Referring professionals are considered a part of the clinical team, as we believe in the inclusion and collaboration with taking care of their clients. Referring professionals receive a weekly update on their client from our team. We look forward to being your partner throughout the client's recovery journey.
WHY CHOOSE THE BLANCHARD INSTITUTE?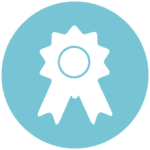 DUAL ACCREDITATION
The Blanchard Institute is dually accredited by CARF and the Joint Commission, making us one of the only "dually accredited" providers on the East Coast. We hold ourselves to the highest industry standards of comprehensive care and dedication to every individual and family that seeks our support.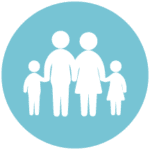 ROBUST FAMILY SUPPORT PROGRAM
We provide the most robust family support of any outpatient resource in the country. We lead weekly family support groups and monthly workshops, free of charge and open to the community. These sessions help to educate, support and define each person's role for recovery within the family system.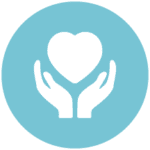 DEDICATED CLIENT CARE TEAM
Each member of our staff brings with them their own unique set of skills and experiences that allow us to better relate to our clients and guide them on their journey to recovery. Every client is provided with a professional family made up of on-site therapists, physicians, counselors, peer support and more.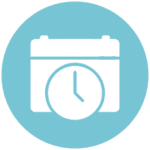 PROGRAM FLEXIBILITY
Each of our programs is designed to make you feel safe and comfortable through gender specific groupings, and to give you flexibility with AM and PM options. This allows every client to receive the care they need, exactly when they need it, and without too much interruption to their daily routine.
REFERRING CLIENTS FOR TREATMENT
Every team member at The Blanchard Institute is committed to providing your client with the exceptional, comprehensive care they need to overcome a chemical dependency to move toward a new and fulfilling life. We've placed high-quality, accessible care at the forefront of our practices for many years. We focus on chemical dependency and co-occurring mental health disorders, and address them with a full spectrum of family-focused services. As a culture, we view addiction and mental illness quite differently today than we did in the past. The Blanchard Institute was founded because we believe that treatment should look different, too.
When you refer a client to TBI, you become a part of our team. We value our relationship with other professionals, and we look forward to working with you to get your client started down the road to recovery. We are both Blue Cross Build Shield Preferred Providers and a Magellan Preferred Providers, and we accept a wide array of additional insurance plans for your convenience.
If you are suggesting addiction or mental illness treatment for your client, please feel free to reach out to our team directly at any time. We would love to partner with you in pursuit of helping your client return to a happy, clean life, and are happy to provide any additional information you need to feel confident in our partnership.
We're Here When You Need Us
OUR PROGRAMS FEATURE…
Our continuum of care includes a Partial Hospitalization Program (PHP), an Intensive Outpatient Program (IOP), Outpatient Treatment Programs and Recovery Management Programs.
The structure, support, and education that clients and their families need for long-term recovery.
A continued & purposeful collaboration between treatment providers and referring professionals.
Frequent family support groups.
An intensive family workshop weekend.
THE BLANCHARD INSTITUTE OFFERS…
Weekly phone updates about your client's progress from one of our masters level therapists.
Highly individualized treatment plans.
Aftercare support for your client's ongoing recovery.